Rena Rzayeva, the golden fingers of Azerbaijan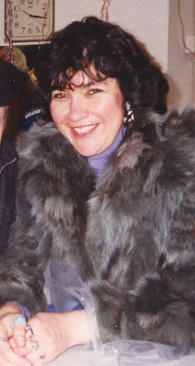 Listening example (K. Karayev, "The Statue in Tsarskoe Selo")
Contact with Rena Rzayeva
Telephone 00994 51 8277254
email (1) renapianist@yahoo.com
email (2) rena.rzayeva@gmail.com

The CD-ROM's of the artist may be found here.
Rena Rzayeva, renowned artist of Azerbaijan, laureate of many international competitions and festivals, like World International Piano competition in USA, Santa Fe 2007, Festival EPRIM, Holland, 1997, Festival Tibor Varga, Switzerland, 1994, Festival in Salzburg, 2007 etc...
Her performance of "Seven Pieces" by Javanshir Guliyev was selected by "Vienna Modern Masters"for CD released in "Distinguished Performers Series V"(1998).
Graduated from Azerbaijan State Conservatory (nowadays - Baku Music Academy). Soloist of the Azerbaijan State Philharmony, Baku(1984-2012). Today she lives in France, close to Geneva city.
Recitals and orchestral perfomances in Azerbaijan, Russia, USA, Austria, Germany, Italy, France, UK, Switzerland, Netherlands, Egypt, Spain, Turkey, etc...
The pianist`s repertoire ranges from Bach to the latest works of outstanding complexity of contemporary composers, from Schumann'`s "Kreisleriana" , "Variations on the theme of Paganini" by Brahms to the famous "Petrouchka Suite" by Strawinsky, from piano concertos by Mozart to concertos by Prokofiev and B.Britten, L.Bernstein and P.Hindemith.

Rena Rzayeva performed together with such honoured and well-known conductors as Niyazi, Rauf Abdullayev (both - Azerbaijan), Kreshimir Shipush (Norway), David Bukhin (Russia), Roland Freisitzer (Austria), violinist Hans-Heinz Schneeberger (Switzerland), pianist Daniel Grimwood (Great Britain). She took part in the following festivals: "Music of XX-th century" (Baku 1986, 1988, 1990), "Alternative?" (Moscow, 1988), "Gaudeamus" (Rotterdam, 1993), "Music in neuen Räumen" (towns in Ruhr area, Germany, 1993), "Summer Seminar for New Music" (Vienna, 1991, 1992, 1995), "Zeitgenössischer Herbst" (towns of Niederösterreich, Austria, 1994), Festival EPRIM (Maastricht, Holland 1997), The Tudeley Festival (England 1996, 1998), etc...

Various composers have dedicated their piano works to Rena (for example, Ulf-Diether Soyka, Roland Freisitzer, Helmut Neumann - Austria, James Clarke - Great Britain, Zaur Fakhradov, Rahilia Hassanova -Azerbaijan, etc.
Rena recorded seven solo CDs - "Music in Verse" (1996) and "Kara Karayev...Through Time" (2000), which have been released by "Postern Park Digital", a British label , also "Robert Schumann-From West to East" (2006) and "Kara Karayev's Circle" (2006) by "Video Labs Corporation", USA, "Piano Music by Kara Karayev (24 preludes, "Statue from Zarskoe Zelo", sonatina), recorded at the "Classical Arts" Studio in Vienna, Austria in 2007. In 2015 she recorded 2 CDs in album "Metamodern Geometry: Classical and New Piano Music Juxtaposed"in Macedonia, Skopje.

The range of her interests is wide; it relates not only to music, but also to poetry. She has acquired a good command of English, German and Italian by herself. She speaks and writes verses in these languages. She also draws pictures, which are very interesting of combination of colours and ideas. Some of her concerts are accompanied by an exhibition of her paintings.

The book of Rena Rzayeva "It is a Gust" about azerbaijan conductor Rauf Abdullayev, which has been released in 2003 is interesting not only for musicians, but also for wide circle of readers. It was published in two languages, Azery and Russian.
The book of her poems in different languages has been realeased in 2012 accompanied with her own paintings.

She likes to be the first performer of the pieces by both azerbaijanian and other composers, but she plays only pieces with which she has fallen in love.
Rena Rzayeva was the first in Azerbaijan to set up solo programmes, tried to the principle of creative continuity and a spiritual relationship: "Kara Karayev's Circle"(1993), "Robert Schumann-From West to East"(1993), "Music inVerse"(1996), "Music from Vienna"(1996), "Kara Karayev...Through Time"(1998), "Contrasts" (2002) etc...
The pianist is always on the listener's side, hence she outgrows her desire to create more programmes united by interesting and extraordinary conceptions.
"She is a fine pianist. As a soloist she plays absolutely everything, but I was overwhelmed, how organically she mingled with orchestra",- Niyazi ( conductor).
"Rena Rzayeva is an exceptional talented pianist, who made a great impression on everyone who heard her in Sion, whether by playing Schumann or some Azerbaijan music",-
Prof. Peter Feuchtwanger, vice-president EPTA (European Piano Teachers Association).
"Rena Rzayeva is an extraordinary pianist. She is certainly a wonderful ambassador of her country's music, culture and creative spirit",-
Prof. Avi Schoenfeld, director of EPRIM (European Institute of Pianistic Research)
Programme Proposals
"Robert Schumann - From West to East"
R. Schumann. 6 Intermezzi op. 4
R. Schumann. "Kreisleriana" op. 16
Zaur Fahradov. "Closed Space" - variations on Robert Schumann
Reminiscences
J.-S. Bach-K.Tausig: Toccata and Fugue d-moll
M. Clementi: Sonate C dur op. 36 N 4
I. Hadjibeyov: Variations on the theme of Paganini
O. Messiaen: From "Vingt regards sur l'enfant Jesus"
Music from Vienna
Works by Mozart, Schubert, Strauss, Schoenberg, Berg, Webern, Hauer, Welles
Music in Verse
Works by composers of XX century:
O. Messiaen, G. Crumb, H. Holliger,
L. Berio, T. Loevendie etc.
"Kara Karayev's Circle"
Works by modern Azerbaijan composers:
K. Karayev, A. Melikov, F. Karayev, J. Kuliyev, R. Hassanova, A. Babayev, Z. Fahradov.
"Kara Karayev ... Through Time"
Works by K.Karayev, Shostakovich, Prokofiev, Stravinsky etc.
"Stranger"
Works by american and azerbaijan composers
"The East is a Subtle Thing"
Works by K. Shimanovsky, K. Karayev , I. Hadjibeyov.
Repertoire
Johann Sebastian Bach

Das Wohltemperierte Klavier

I - C, c, Cis, a, B

II - cis, Es, gis

Johann Sebastian Bach- F. Busoni

10 Organ Choral Preludes

Josef Haydn

Sonate Es-dur (Krit Gesamtausgabe N 52 op. 82)

Sonate C-dur (Krit Gesamtausgabe N 35 op. 30 N 1)

Sonate C-dur (Krit Gesamtausgabe N 50 op. 79)

Wolfgang Amadeus Mozart

Sonate D-dur K 311

Sonate C-dur K 330

Fantasie d-moll K-397

Sonate A-dur K-331

Varations on "Lison dormait" K-264

Muzio Clementi
Sonate C-dur op. 36 N 4
Ludwig van Beethoven

Sonate N 17 d-moll op. 31 N 2

Sonate N 32 c-moll op. 111

Franz Schubert
Impromptus
Robert Schumann

6 Intermezzi op. 4

"Kreisleriana" op. 16

Johannes Brahms

Intermezzi

Rhapsodien

Variations on the theme of Paganini op. 35

Sonata N. 2 fis-moll op.2

Felix Mendelssohn

Rondo capriccioso op. 14

Songs without words

Karl Maria von Weber

Johann Strauss-Eduard Schutt

Sonate N 1 C-dur op. 24

Concert-Paraphrase "Geschichten aus dem Wiener Wald"

Edvard Grieg
"Procession of Gnomes"
Camille Saint-Saëns
"Dance de la Gipsy"
Maurice Ravel
"Tombeau de Couperin"
Claude Debussy

Etudes

Preludes

Sergey Rachmaninov

Preludes

"Polishinelle"

Samuel Barber
Sonate op. 26
Igor Stravinsky
Trois Mouvements de "Petrouchka"
Sergey Prokofiev

Prelude op. 12 N 7

"Delusion"

Dmitriy Shostakovich
Preludes and Fugues
Arnold Schoenberg

3 pieces op.11

Piece op.33a

Alban Berg
12 Variations on an Original Theme
Anton Webern
Variations op.27
Josef Matthias Hauer

"Nomos"op.2

Fantasie op.17

Herbert Lauermann
"Verbum I"
Egon Wellesz
4 Impressions
Helmut Neumann
*Sonate N3 op.90
Thomas Heinisch
Cinq Apres-Ludes
Ulf-Diether Soyka

Septimen-Toccata op.9/6

Roland Freisitzer

* "Nocturne IV" a la recherche d'une melodie oubliee

Isaak Albeniz
Chants d'Espagne

Rodion Shchedrin

Edison Denisov

"A la Albeniz"

"Reflections"

George Gershwin
Preludes
Theo Loevendie

"Strides"

"On The Train"

Louis Andriessen
"Registers"
George Crumb
"Processional"
Morton Feldman
"Triadic Memories"
Alberto Ginastera
6 American Preludes
Frederic Rzewski
"Stop The War!" from "The Road", part VIII
Olivier Messiaen

"Neumes rythmiques"

From "Catalogue d'oiseaux"

"Vingt regards sur I`'enfant Jesus"

Heinz Holliger
"Elis"
Max E. Keller
"Achuappa/Nicaragua"
W. Bartschi, M Keller, M. Sigrist
"Three Lines"
Briyan Ferneyhough
"Lemma-Icon-Epigram"
James Dillon
"Spleen"
Peter Feuchtwanger
"Tariga" - instrumental prelude on Arabic music
Georgy Ligeti
Etudes
Luciano Berio

"Wasserklavier"

"Erdenklavier"

"Leaf"

Iannis Xenakis
"Herma"
James Clarke

"Red Skies"

Etude

"Island"

Niyazi
Miracle
Kara Karayev

Preludes

Sonatina

"The Statue in Tsarskoe Selo"

Fugues

Arif Melikov
"Fleetings"
Akshin Alizadeh

"Dastan"

"Ancient Games"
"Tearful Vals"
"Reniniscences"


Ismayil Hadjibeyov
"Variations on the theme of Paganini"
Faraj Karayev

Postlude

Sonate N 2

"Monsieur Bee Line - eccentric"

Javanshir Kuliyev

7 pieces with interludes in mugams for prepared piano

Sonatina

Firangiz Alizadeh

Sonate

Music for piano

Rahila Hassanova

* Sonate

* Fantasie a la Meikhana

Arif Babayev
Sonate N 2
Salman Kambarov
Varialudes
Zaur Fahradov

Prelude

"Nirvana"

* "Closed Space" - variations on Robert Schumann for a keyboards player (piano, prepared piano, cembalo)

"Stranger"





Concerts for piano and orchestra
J. S. Bach
Concert N 5 f-moll
L. Bernstein
Symphony N 2 "The Age of Anxiety"
W. A. Mozart

Concert N 21 C-dur KV. 467

Concert N 24 c-moll KV. 491

L. v. Beethoven
Concert N 3 c-moll
J. Brahms
Concert N 2 B-dur
G. Gershvin
Rhapsody in Blue
S. Prokofiev

Concert N 1 Des-dur op. 10

Concert N 2 g-moll op. 16

Concert N 3 C-dur op. 26

D. Shostakovich
Concert N 1 c-moll
Richard Strauss
Burleske d-moll op.AV85
P. Hindemith
"The Four Temperaments"
U-D. Soyka
* Concert N 2 op. 5 N 5
B. Britten
Concert op. 13
H. Ebenhoeh
Concert op.69
R. Freisitzer
* "RED II"
* - work specially dedicated to Rena Rzayeva